1951-2023 Actor Treat Williams Dies in Motorcycle Crash
2023 | Written by ERIC ANDERSSON WITH REPORTING BY ERIC FRANCIS, JP MANGALINDÅN AND LIZ McNEIL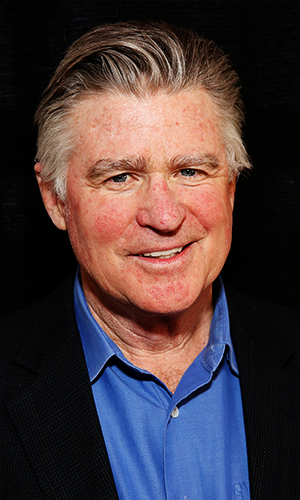 The beloved star was a staple of film and TV for decades, from Hair to Everwood
Treat Williams, the veratiel and ruggedly handsome actor who broke out in the 1979 movie musical Hair, costarred in the 2002-06 WB series Everwood and made memorable appearances on series such as CBS's Blue Bloods and NBC's Chicago Fire, died June 12 after he was involved in a motorcycle accident near his home in Manchester; VT. He was 71.
According to the Vermont State Police, Williams was thrown from his 1986 Honda VT700c motorcycle just before 5 p.m. when the driver of a car turned into his path. Williams, who suffered "critical injuries." was airlifted to Albany Medical Center in New York and pronounced dead. The avid pilot is survived by his wife of 35 years, Pam Van Sant, and their two adult children, Gill, 30, and Ellie, 24.
"He was an extraordinary person. He was so talented," says Williams's friend Marilu Henner, who starred with him on Broadway in Grease and Over Here. "This is os painful to all of us loved him."
Williams's passion for performance developed early on. AS a Connecticut seventh grader, he was in a play and earned "a huge laugh" from the audience, he told Vermont Magazine in 2021. From there he was hooked. He studied theater at Franlin & Marshall College and, after graduation, auditioned for a new Broadway musical called Grease and got a job as an understudy. "It was baptism by fire, but it was great," recalled Williams, who later led the show as Danny Zuko.
He took acting lessons (alongside classmates Mickey Roarke and Christopher Reeve) and landed movies including Hair. During the corse of his career he racked up more than 100 acting credits in titles like The Late Shift, the 1996 TV movie about Jay Leno-David Letterman rivalry (his role as agent Mike Ovitz earned him an Emmy nomination), and the teen drama Everwood, which won him a new generation of fans.
More recently he became a regular in the Hallmark Channel's wholesome fare, "I like to think I've already proven myself on the 'crazy meter. and the 'dramatic meter.'" he told Vermont Magazine. "if you've done those roles where you've gone the distance, why not just relax?" After all, it gave him time to focus on his true loves: his wife and kids. Says Henner: "As much as he loved acting and lfying, he loved his family most of all."
Click on photos to see scans